Mt Calvary Way Of The Cross Church Of Christ
Landover, MD 20785
Phone:
(301)336-5197
Email:
netzero.net@calvary306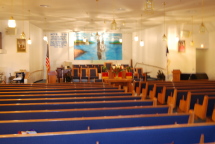 Statement of Beliefs
 We believe according to Acts 2:38 that you should repent of your sin and be baptized in the name of Jesus Christ. This is were Peter obeyed the words of Jesus. St.Matthews 28:19,Jesus said, "go ye therefore, and teach all nations, baptizing them in the name of the Father, and of the Son, and of the Holy Ghost."
    Titles:
   Father: St. John 5:43  14:9
    Son: St. Matthews 1:21
   Holy Ghost: St.John 14:26
Acts 4:12 "Neither is there salvation in any other: for there is none other name under Heaven given among men, whereby we must be saved."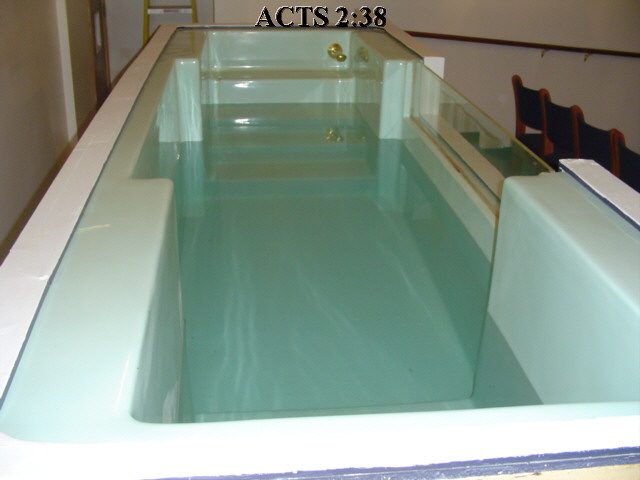 Church History
The History of this church began with a vision from the Lord to Bishop Willie J. Davis some years ago. After approval from the late Bishop John L. Brooks  with much fasting and praying Bishop Davis, search for the building he would call Mt. Calvary Way of the Cross Church of Christ. On March 18, 1973, at 129 Kennedy st nw in Washington DC we had our first Sunday service. In 1989 the Pastor decided it was time to relocate,and again the search was on to fulfil another  vision that the Lord laid on his mind. At the end of 1996 we sold our church. Although our new church home In Landover Md, was not yet available, we were welcome with open arms to worship with Bethany WOTCC until or new edifice became ready for worship.  In April of 1998 on Good Friday, we were given temporary occupancy. In 1999 we were given our full occpancy permit.
---